Buy Tickets Here: Unicorn Magic Tickets
Tickets for the #UnicornMagicDanceParty are now LIVE! Please click this link to purchase yours: Unicorn Magic Tickets
I'd Like to personally invite you to the Unicorn Magic Dance Party because I believe in YOU! This party will be held on Wednesday, September 27th, 2017 at the Lodge at Traverse in Lehi Utah! This Ladies-Only Dance Party is for women ages 18+ who are ready to shine bright like a diamond encrusted unicorn horn, to prance about and feel ALL of the Unicorn Magic feels. #UNICORNMAGICDANCEPARTY
__________________________________________________________
Dress Code: All Unicorns are welcome!
__________________________________________________________
Please join me in my newest dance party tradition of selecting three deserving women who "glow". This is an initiative that I'm starting because I want to honor and celebrate those VERY deserving and hard working women in our community who need it. Maybe they don't spend money on themselves, maybe they are too busy working and taking care of everyone else, or going through a rough patch and just need extra love right now. Whatever her story, let's give a little something back to her. By increasing the ticket price by a few dollars, we can make this the night of the year for three women who might not otherwise have the chance to share in the magic.
Please help get involved by submitting the name and story of an outstanding woman who deserves an extra night of pampering, love, praise, and fun to be celebrated at my the event. The selected women will be serenaded by yours truly and given free event tickets and a gift basket valued at over $300. Email your submissions to Housewife2Hostes@gmail.com 
EXPERIENCES:
Here's what's included in the ticket price:

• The First 100 guests in line will receive a Special VIP Unicorn Swag Bag!
• Each Guest will receive a $100 Gift Card to Avahlee Spa – AVAHLEE
• A Pouty Lip Plumping Bar – PMD Beauty

• Pastel Rainbow Lipsense Bar – Lipsense (Lip Envy with Heather)
• Lisa Frank Inspired photo-ops with Magical Props and FREE digital copy – The Selfie Scene
• My main DJ LIVE, he will have you dancing all night, and will be taking your song requests live!
• More Photo Ops, Glow Jewelry, and Swag for every Unicorn.

• Gourmet Acai Bowls – The Protein Foundry
• "Baby Unicorn Horn" Churros – San Diablo Churros
• Fresh Rainbow Organic Juice – Just Organic Juice
• Gourmet Fruit-Infused Water 
• MORE munchies and Treats
•A magical girls night of dancing and bliss surrounded by beautiful unicorns! This venue is VERY intimate and space is limited, please make sure to purchase tickets before they sell out!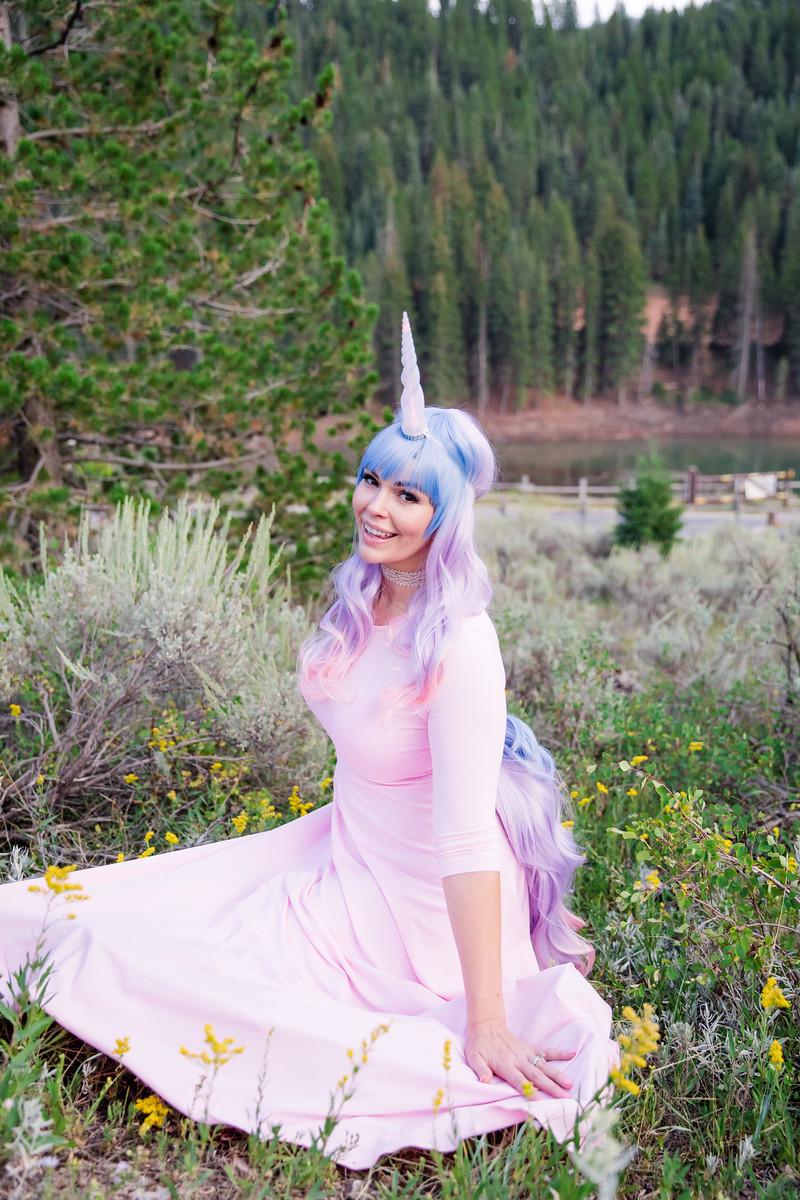 To all of my unicorn sisters, I can't wait to dance with you, blow your mind, dazzle and spoil you with a night away from work, laundry, kids, and other obligations! So grab your best girls for an unforgettable night of pampering, healthy treats and feeling like the one in a million magical unicorn you are!
I'll see you on the dance floor,
Chelsey

Tickets are $30
Buy Tickets Here: Unicorn Magic Tickets
ALL TICKET SALES ARE FINAL AND NON-REFUNDABLE
_____________________________________________________________________________________________________
PLEASE READ THIS RELEASE:
By purchasing a ticket to the "Unicorn Magic" Ladies Dance Party, I hereby grant the following rights and permissions to Housewife2Hostess LLC:
1. Liability & Safety. I hereby release, discharge, and agree to hold harmless Housewife2Hostessand its heirs, representatives, and assigns from any and all liability associated with the Activity. This complete waiver of liability includes, but is not limited to, any and all theft, death, damage, and/or injury to my person, guests, and/or property, which are in anyway related to my participation in the Activity, as well as any and all associated damages, monetary awards, injunctions, legal fees/costs, and/or judgments. I understand and agree that my safety is primarily my own responsibility. I agree to observe any rules and practices set forth to minimize the risk of injury to person or property and to stop and seek assistance if I do not believe I can safely continue my participation in the Activity. I agree to refrain from any actions that would pose a hazard to my self or others.
2. Permission & Credit. Housewife2HostessLLC has given me limited permission to capture images and digital media clips/streams at the Activity for promoting the Activity on social media and the internet. I understand that I am prohibited from representing that I am a co-creator, contributor, representative, or sponsor for the Activity, the Activity's sponsors (for the specific Activity), or Housewife2HostessLLC unless I receive expressed written permission from Housewife2HostessLLC. I agree to credit Housewife2Hostess LLC (@housewife2hostess) on any posts related to the Activity.
3. Model Release. I understand that I may be photographed or included in digital media clips/streams taken at the Activity. I give Housewife2HostessLLC the universal and irrevocable right to use my name, voice, likeness, and depictions in connection with the exploitation and promotion of the Activity in any manner and any medium whatsoever (including, but not limited to, promoting future events on social media and blog posts).
4. Consideration. My opportunity to participate in the Activity is the sole and sufficient consideration for this Agreement, and no additional compensation will be provided under any circumstances.
5. Governing Laws.The following provisions govern this Agreement:(i)incorporates the entire understanding of the parties and supersedes any or all agreements; (ii)modifications must be in writing and signed by both parties (iii) waiver of a breach or default here under shall not be deemed a waiver of a subsequent breach or default to feither the same provision or any other provision of this Agreement;(iv) this Agreement shall ensure to the benefit of,and be binding upon, the parties' respective heirs, executors, administrators, assignees, and successors shall be governed by the laws of the State of Utah.